Despite the cold night, the atmosphere was warm and welcoming in the Sanctuary at the launch of Sr Stan's new book, where an eager crowd gathered to celebrate Awakening Inner Peace. The book prese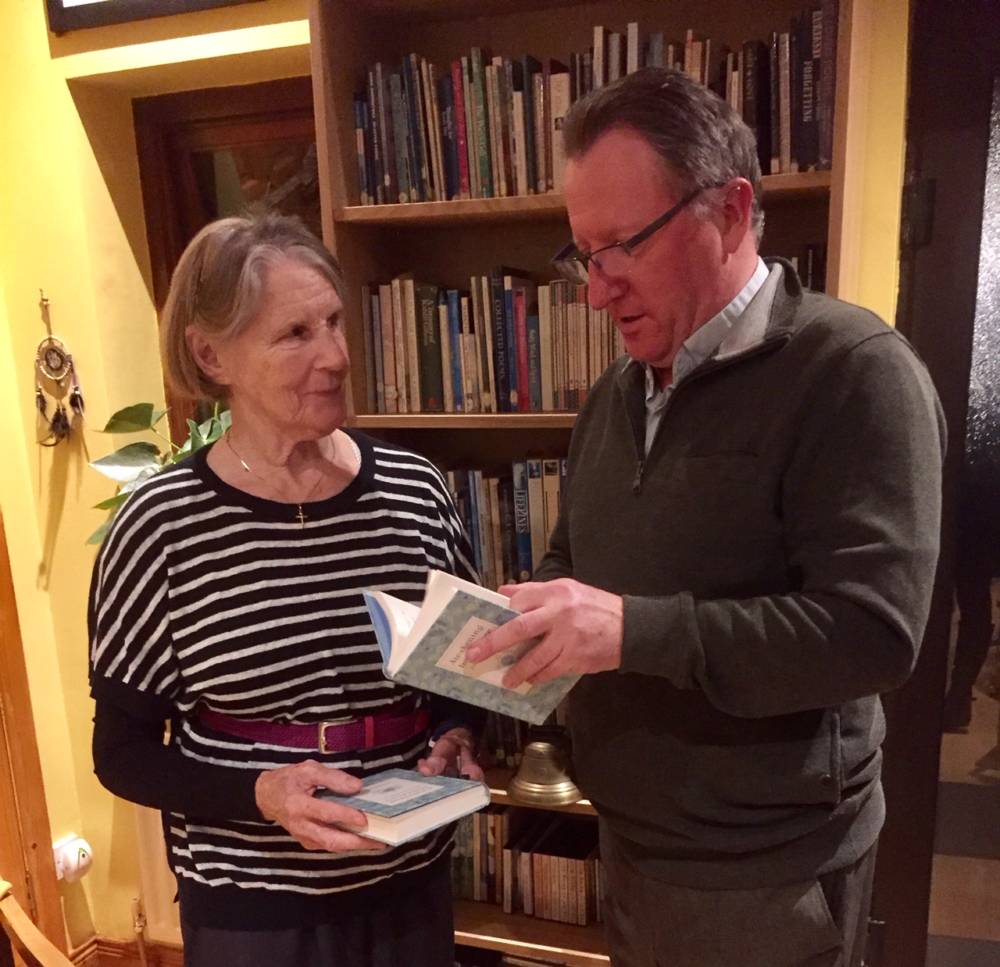 nts the perfect antidote to the stresses of modern life. Easy to dip in and out of, it is an invitation to pause, reflect, listen and come to a new understanding of the deep inner peace that can be found in silence. Everyone at the launch was hugely impressed with the book and praised the design and exquisite cover.
At the launch, Sr Stan explained that when she was young there was only one clock in the house and no one wore watches, but everyone knew the time from the position of the sun. They were in tune with Creation. Now everyone is ruled by the clock or by their phones, which they can never put down. So, with this book, she wanted to offer people a chance "to pause, to stop".
The book was launched by Fr Alan Hilliard (pictured left with Sr Stan), Director of Chaplaincy in DIT, who spoke of how it raises the question "who now controls my/our time and why?" and how the book offers a remedy to a life lived by the clock and a chance to refocus on what is truly necessary in our lives.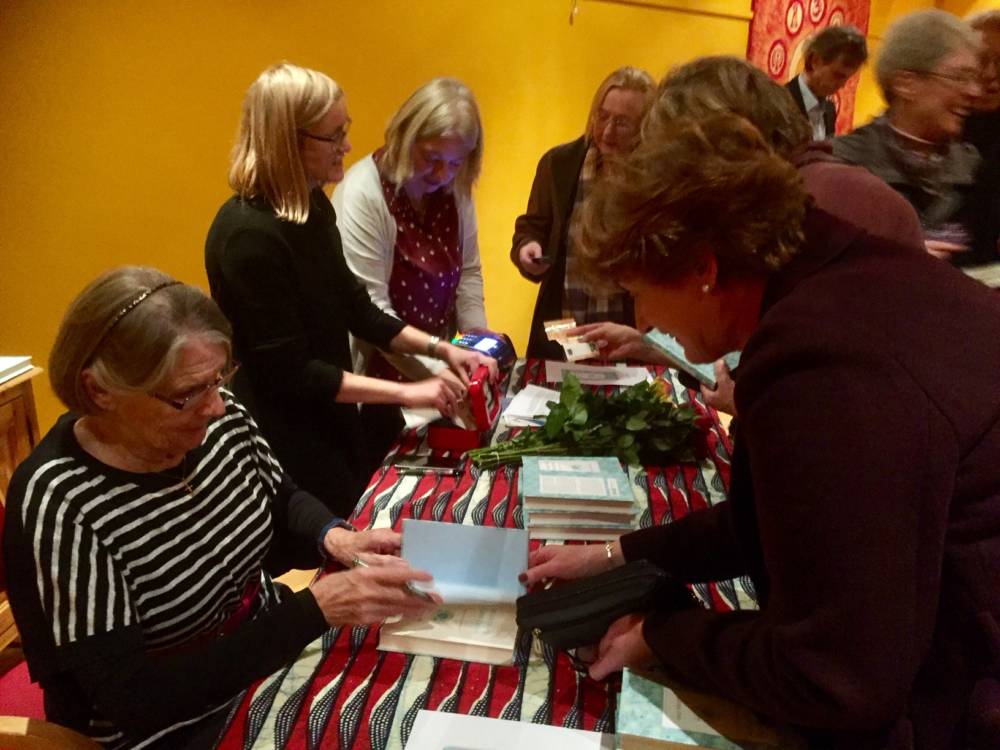 He went on to say; "I have great confidence that this book will open the door on that spiritual and religious place within you that you'd like to explore and nurture. This era is an era when the spiritual and religious self is largely left unexplored, as the horizons presented by sensation, spontaneity, and distraction leave us too busy to notice what lies deep within us."
He also spoke of the benefits of using the book of hours format. "Leave this book beside the teapot as it invites you to pause on eight occasions during the day. The opening and closing verses are from the psalms. The prayer in between comes from a soul that has travelled many roads and lanes of life. It is a soul that is focused, giving and alive and it shares its riches with us. These prayers lead us into the roads and lanes of our own souls."
To get your own copy of Awakening Inner Peace, click here.