The spirituality of family love is made up of thousands of small but real gestures.
In that variety of gifts and encounters which deepen communion, God has his dwelling place
Pope Francis (Amoris Laetitia, 315)
AN EXCLUSIVE EXTRACT FROM FR BRYAN SHORTALL'S SENDING POSITIVE VIBES (2019) ON THE OCCASION OF FEAST OF SAINT JOSEPH, HUSBAND OF THE BLESSED VIRGIN MARY, PATRON OF WORKERS, ARTISANS AND FATHERS AND PROTECTOR OF THE HOLY FAMILY.
Years ago, before I was ordained, a group of us went to Knock on pilgrimage. The group included some Young Franciscans from groups formed in many of the friaries in Ireland. The Young Franciscan Movement was very successful for a few years during the 1980s and 1990s and some went on to join the Secular Franciscan Order and other lay groups.
As part of the pilgrimage, many headed off to the Confession Chapel for Confession. Later on, people started to gather together and chat about their 'Knock experience'. The conversations turned to their experience of the confessional and one girl mentioned that at the end of her Confession, the priest said, "And for your penance, I'd like you to say a prayer to St Joseph – no one prays to him anymore!!" People pray to the likes of Padre Pio, St Thérèse, St Anthony and of course, Our Lady. But poor St Joseph is often so far down the list.
But what do we know about St Joseph? Well, St Joseph is a man of few words. He is more a man of action – one who walks the walk rather than talking the talk. He has suffered so much during his life. He was betrothed to a beautiful girl and even though he discovered she was with child before they were married, he listened to God's voice speaking to him and believed God's promises for him and for his family. Joseph was probably the butt of the gossip machine in town, but he stood foursquare behind Mary.
St Joseph has two feast days that are celebrated each year. On 19th March, we celebrate St Joseph, Husband of Mary, and on 1st May we celebrate St Joseph the Worker. We think of St Joseph working with his chisel, hammer, and other tools of his trade, surrounded by sawdust with the boy Jesus by his side watching his every move. The boy Jesus would grow in prominence and take the frontline while at the same time Joseph would withdraw from prominence.
The public image of the Holy Family is almost always an image of a wholesome, sterile group of people with a beautiful gaze in their eyes as they look at each other but don't be fooled. St Luke's Gospel tells us some of the struggles they endured. It wasn't easy for the Holy Family. Some scholars have suggested that Joseph was an older man who died leaving a young widow and a son without a foster father.
Back to Knock! I was in Knock again recently and met two ladies that I knew. They had small statues of Sleeping St Joseph and gave me one. I didn't know, but Sleeping St Joseph is a favourite devotion of Pope Francis and he tells us:

I would like to tell you something very personal, I have a great
love for Saint Joseph because he is a man of silence and strength.
On my table, I have the statue of Saint Joseph sleeping. Even when
he is asleep, he is taking care of the church. Yes! We know that he
can do that. So, when I have a problem, a difficulty, I write a little
note and I put it underneath Saint Joseph so that he can dream
about it. In other words, I tell him; pray for this problem.
Now I too write my prayer intentions on a piece of paper and place them under my statue of Sleeping St Joseph. Even when we are sleeping, God is at work on our behalf – for our own good.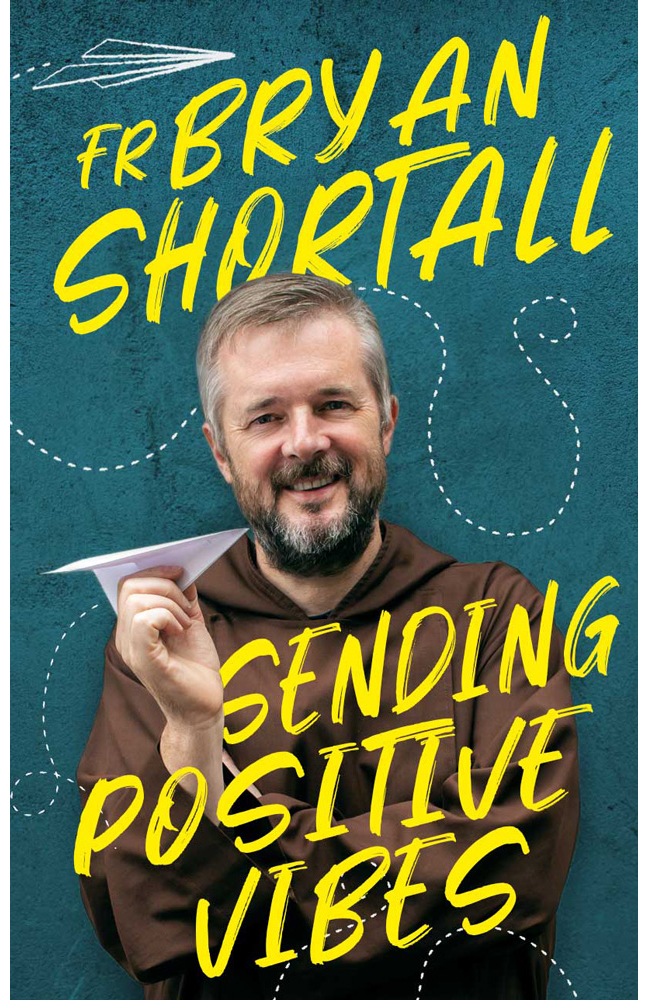 The book is available for purchase here. Also available in e-book format.