Pick up any magazine and newspaper and you're bound to see an article or three on the concept of mindfulness and how to incorporate it into your everyday life. Everyone from health gurus to bonafide GPs is prescribing mindfulness as a way of coping with the stresses of being a human in the world. But what is mindfulness exactly, and what can you do to cultivate it and make it a lasting part of your life?
Simply put, mindfulness is the practice of bringing your attention to the present moment. Doing so can positively affect mental health problems like depression and anxiety, and can even improve your physical health. Mindfulness can be cultivated in a number of ways, but it is most commonly associated with the practice of meditation. However, though meditation can help you learn how to practice mindfulness, it is not the only way to work your mindfulness muscle. Other mindful practices include yoga and mindful eating. That's right, even eating your lunch can become a mindful activity if you free your mealtime of distractions like electronics and focus on the taste and texture of your food, savouring each bite and focusing solely on that one meal.
For Christians who seeks the mindful way, the present moment is a place to encounter God. This ancient tradition of Christian mindfulness comes from the desert days of the early church and has a focus on slowing down so as to become mindful of each breath, of your surroundings, of the beauty of creation and the Divine Love that holds us all together. It is a form of pure prayer.
If convincing yourself to set aside time each day to meditate seems daunting, take a look at the following three books which can help you kickstart your journey to becoming a more mindful person.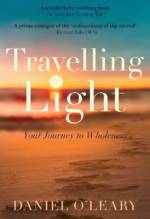 1.Travelling Light by Daniel O'Leary
One of Daniel O'Leary's most popular books, this reprint of the famed spirituality text guides readers on a journey to finding their truest selves through exercises and meditations that clear the cranial cobwebs and allow readers to focus on the here and now of themselves and God.
The structure of the book is a 31-day guide, with each day based around a different theme like listening to your body, letting go of fear, and living in the present, all things so many of us struggle with.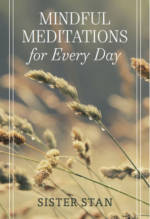 2. Mindful Meditations for Every Day by Sister Stan
Sr Stan is a seasoned expert on mindfulness, and in this book she shares with readers both inspirational meditations and personal reflections that can be used to jumpstart a period of reflection or a much-needed mindfulness break.
Based around the calendar year, Sr Stan's meditations help readers tune into the world around them, noticing the changes in both their environment and themselves.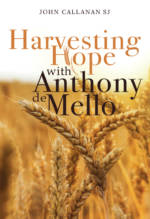 3. Harvesting Hope with Anthony de Mello by John Callanan SJ
In this book, Fr John Callanan looks at the darkest, most fearsome moments of our lives and teaches readers how to use prayers and spiritual exercises to work through these moments and reach the brighter times beyond.
Using the wisdom of famed Jesuit priest Fr Anthony de Mello, Callanan helps readers to cultivate a deeper understanding of prayer and mindfulness, ending each chapter with a number of exercises to test out his teachings.
For more books on mindfulness and related topics, check out our catalogue