The dedication of the month of May to Our Lady is a centuries-long tradition honoring the Virgin Mary as 'the Queen of May'. Though it was only during the Baroque period that the month of May specifically began to be associated with Mary, the tradition of Tricesimum (Thirty-Day Devotion to Mary) started in the 13th Century when Alfonso X, King of Castile, León and Galicia wrote in Cantigas de Santa Maria about giving Mary special honour during parts of the month of May. The practice has been encouraged by Popes Pius XII, Paul VI and John Paul II.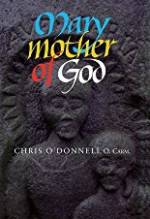 Today, many parishes say a daily rosary during this Marian month, and some erect a special altar with a statue or painting of Mary. It's also common to crown a statue of Mary during this month, a tradition known as 'May Crowning'. Pilgrimages and visits to churches and shrines devoted to Mary are also common this month.
Chris O'Donnell O Carm, one of Ireland's leading mariologists, explores the traditions of Marian devotion his book Mary, Mother of God. In this book, the author reflects on 40 key references to Mary, from the Gospels, to the writings of Christian mystics, to Byzantine Liturgy, and to the documents of Vatican II, and reflects on the wide range of ideas and presentations of Mary which are available to all of us.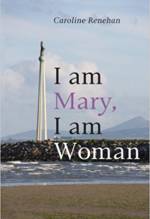 From the familiar devotions Hail Mary, the Angelus, and the Rosary, to not so well know references in Vatican documents and the code of Canon Law, the author provides a range of insights into the meaning and role of the Mother of God, both in the gospel stories and in our everyday lives. Even for those who feel they are familiar with Mary, this book is a treasure chest of new understanding.
Caroline Renehan's I am Mary, I am Woman is also worth reading this month, for in this book she explores the complex nature of Marian theology and explores the diverse beliefs and images of Mary throughout history, while also suggesting that Marian theology is a possible means of mediation between Catholic Church teaching and Christian feminist anthropology.