Peter Costello
In the blurb of this quite large book there is a striking little phrase: "Where there is no priest available, this book would be an invaluable help to any group who gathers to pray with the day's Mass Reading."
Now this may seem to some a sad reflection on our times. But perhaps this is not the case. Often in the past Catholics have found themselves without priests, other Christian traditions without pastors.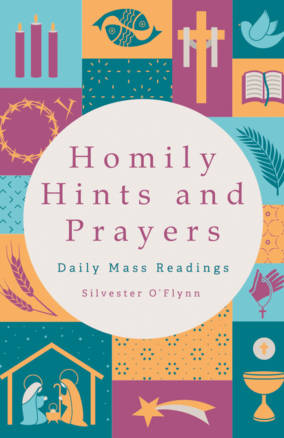 They have had to become in themselves not merely an assembly of the people of God, but their own pastors and ministers.
This is nothing new in Ireland. Urbanites (which is what so many of us seem to be today) often forget that many, if not most of the islands off the west coast in the old days, had no church, no priest. On the Great Blasket, to take an example familiar to us all from the books the islanders wrote,  there was a small school with a teacher, but no church.
On stormy days these off coast islanders could not make their way ashore to the church that might be in the neighbourhood. Instead they would gather together in one of their houses to pray, reflect, and to say the rosary. Rather than being appalled at the "new situation",  a church now clearly in a minority, should embrace the position and see it as a spur to individual spiritual growth.
Silvester O'Flynn is a Capuchin whose main aim, however, in this book is to provide an aid to preachers, given the very restricted amount of time that everyone seems to have these days. He thinks that getting to the heart of the message, the readings for the day are intended to impart what is essential in them.
This will mean an end to those chatty little anecdotes, often about golf, which so many priests deploy in their homilies much to the dismay, I am afraid to say, of many in the congregation.
He does not provide completely prepared homilies however. He hopes his two minute reflections will trigger thoughts in the preachers own mind, allowing them to give a very personal, immediate and relevant shape to what he has to say to his small gathering.
Many would stand with him when he says, "Inspired by the humble service of Jesus we pray: May the Church let go of the trappings of pomp and inspire the world in the example of humble service."
To ensure that you're never at a loss when there's no priest available, please visit our catalogue to purchase for yourself a copy of this aid.