Spring has sprung! The sun is shining and with the lovely weather finally lifting our mood after a long grey winter, a good book at a great price is often the perfect accompaniment to relaxation and sunshine. Our collection of titles covers many riveting topics from mindfulness to the fascinating lives of saints.
If you would simply like to connect more deeply with your faith or learn of the fascinating daily lives of Irish religious figures, we've got everything and more for the spiritual reader. With the weekend approaching fast these books will be the perfect travel companions and pick me ups for you or even gifts for friends and loved ones.
These are our favourite picks from the Columba spring sale!

"I remember Tony de Mello saying that prayer was like a river, 'it would flow', he said, 'there was no need to force it'. To judge by the numbers that attended his talks, workshops, and retreats, many people would love if their prayer flowed like a river. They wanted to know how it might happen. And I know many found a new liveliness in their prayer, a new closeness to God, when they used some of the different methods he suggested or learned how to relax before prayer and be attuned to God's voice." – John Callanan SJ
Harvesting Hope with Anthony de Mello looks at the areas of hope and fear which can come into our lives from the stresses and strains of our life today. How can we pray with faith in God's goodness about hopes unfulfilled, about disappointments that threaten to crush individuals struggling, maybe, with failure and disillusionment? Using the wisdom of Anthony de Mello, one of the finest spiritual teachers of modern times, Fr John Callanan, an Irish Jesuit, outlines how to deal with these darker moments.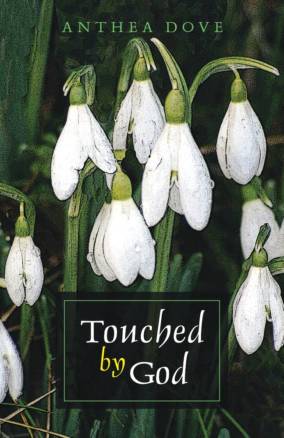 In one way or another, we are all touched by God. How can it not be so, since he loves us, since he is love itself? Sadly, some of us may never feel his touch: children born unloved and growing up without love. Sadly too, many of us shuffle or stride through life scarcely aware of that touch. Yet He is touching us all the time, through the happenings in our lives, both tragic and wonderful, through the times when we open ourselves to God in prayer, or reflect on the life of Jesus Christ.
This is a book of random reflections on the touch of God. Anthea Dove invites us to share in her experience of God through a series of thoughts, stories and poems.
There are over one hundred pieces in this collection.
'Touched by God is passionate, striking, and immanent. Dove's earlier works contain all of these elements in streaks of light. This is radiant. Thank you' — Helen Percy (author)

Thinking Anew explores the connection between living and believing, asking: What is the meaning of hope in a troubled world? What can we learn from science, from tragedy, from life itself?
Where once there was an understanding between the churches and the people, there is now a disconnect. Religion is out of touch with life, and life is out of touch with religion. But even today, there is a spiritual space in everyone.
Thinking Anew looks at the meaning and purpose of life from a religious perspective in a time of flux. There are no easy answers, but there is hope for the future. Gordon Linney draws on his own life experiences as well as those of writers and thinkers of faith and non-faith backgrounds, making this a valuable book for churchgoer and non-churchgoer alike.
Gordon Linney has an eye for the great saints and heroes of our world and is effortlessly able to distil the wisdom of seemingly disparate groups including theologians, philosophers, scientists, thinkers and commentators in a stimulating and accessible way. – Rev Olive Donohoe.
The author's royalties for this publication have been kindly donated to LauraLynn Children's Hospice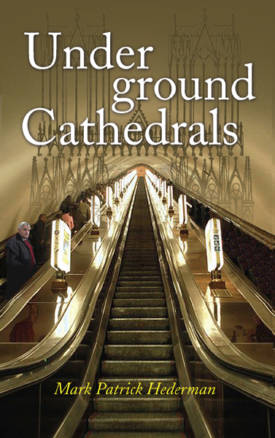 'An underground cathedral is a metaphor which describes an alternative place and time of worship. At this time, the secret work of the Holy Spirit is not being done, in most countries of Western Europe, by politicians nor by church institutions. The people who are carrying the torch are mostly artists because, as Rainer Maria Rilke foretold, in destitute times we have to rely on art to show us the way forward. Now, it does not matter very much that such work goes unrecognised, that people fail to acknowledge their sources, that the Holy Spirit remains incognito. That has been the profile of the Holy Spirit since the beginning of time.'
Coupled with very incisive and honest comments on the current state of the church in Ireland, and with a reflective meditation on the Murphy Report on the Dublin Archdiocese, Abbot Hederman offers a visionary and very stimulating image of how things might be if only we all listen to the voices of artists in our midst.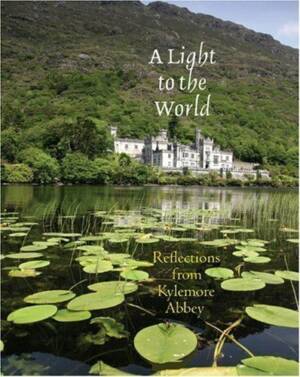 Prayers from the heart of the beautiful Connemara countryside… A small hardback book of reflections by the nuns of Kylemore Abbey, illustrated in full colour throughout with evocative photographs from the grounds of the Abbey, reflecting the glory of the natural environment in which the Abbey is located. The reflections seek to integrate the seasons of the natural years with the seasons of the liturgical year of the church.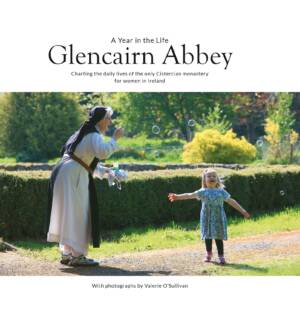 Through a series of images and words we get a rare insight into the daily life of the Sisters of St Mary's Abbey in Glencairn, County Waterford. Nestled in the rich heartland of Waterford, they live out their lives through work and prayer. There is a mysticism and rhythm to their daily life, which is intertwined with the seasons of nature and liturgies of the year. Their lives are a true, living, monastic journey fulfilling the motto of St Benedict ora et labora.
A Year in the Life: Glencairn Abbey is a fundraiser for St Mary's Abbey building project. Founded in 1932 St Mary's Abbey, Glencairn, is the only Cistercian monastery for women in Ireland since the Reformation.
Our spring sale will run until the 18th of April so grab a copy of one of these great titles and many more while you still can on our website here.