Frank Conlisk reviews All Will Be Well, Digital Dispatches from the Parish by Fr Paddy Byrne.
Fr Paddy Byrne, curate in Portlaoise Parish in Co Laois, Ireland, has written his first book: All Will Be Well, Digital Dispatches from the Parish.
Fr Paddy is a native of Carlow, Co Carlow, Ireland. When he was ordained seventeen years ago he became the youngest priest in the Diocese of Kildare and Leighlin. He is now forty-three and has served in the parishes of Newbridge, Co Kildare and Bagnelstown, Co Carlow. For the past ten years he has been a columnist for The Laois and Carlow Nationalist newspapers and he is known to be a prodigious tweeter, blogger and social justice campaigner.
As the title suggests, the overarching theme of the book is hope – hope in what Byrne sees as a positive future despite whatever difficulties we may be facing. His hope is based on the firm belief that Christ is with us…accompanying us on the journey. Drawing on his years of pastoral experience, he addresses such issues as homelessness, mental health resources, the direct provision system for refugees, homosexuality, the vocation crisis and many others.
Yet, he never strays far from the personal. In fact, he admits that the book is "a little bit autobiographical" as he draws on reflections, memories, prayers, stories and parables to communicate his message of hope and to help the reader face life's challenges. Fr Paddy has had plenty of challenges of his own and he doesn't shy away from sharing them with us. There is the history of addiction in his family, the early death of his parents and brother, the times when money was scarce. "It is a very honest book," he says "there is a little vulnerability there." There is quite a lot, actually, and his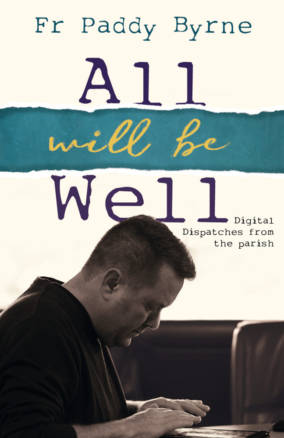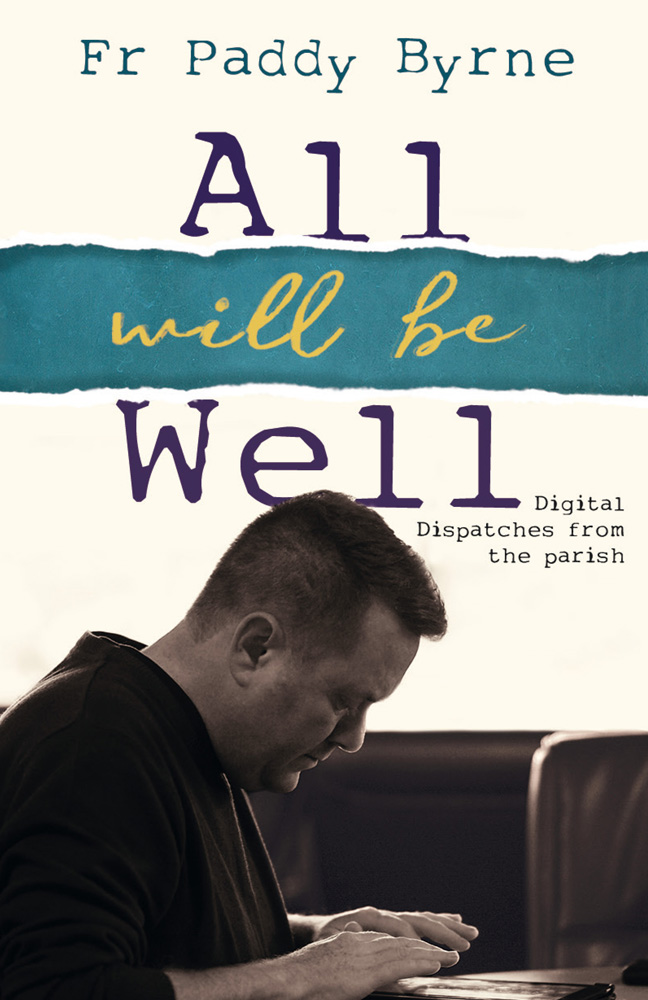 book is all the richer for his openness and generosity.
But despite those times of personal pain and sadness, in general this book carries the reader along in what could be described as a bubble of optimism. This "natural extrovert" as he describes himself, writes with passion and enthusiasm and is constantly looking for the silver lining. "Fifteen years of ordination seem to have flown by and yet I am tremendously privileged and genuinely humbled by the richness of my experience," he declares.
At the same time, when it comes to such issues as the Church and priesthood in Ireland today or to social justice, Byrne is not afraid to be critical. "We fail to listen to young people's reasons why priestly vocation is not a viable option for them…Priestly celibacy simply makes no sense at all for many priests and lay people alike…Priest's lives are perceived as lonely, removed from reality and at best, strange. Why is the institutional Church digging its head in the sand and failing to recognize this fact?" he wonders.
He is scathing in his criticism of the government ministers – and he names them –  who set up the "direct provision for asylum seekers" programme in Ireland in 2000 and who have failed to follow through on its development. "It was originally envisaged that this system would accommodate people for no longer than six months. But there are now over 1,600 people who have spent five years or more living in centres."
However, Byrne is probably at his best when he is offering encouragement, giving advice or striking a note of hope for people who are facing personal difficulties such as depression, bereavement, dealing with exam pressures or some other stressful challenges. With these in mind he ends the book with some parables and prayers which are both thought provoking and inspiring.
This is indeed a very honest book written with great sincerity. Though at times perhaps a little naive, it reflects the passion of a young man who is steeped in ministry, who is giving his all and who is longing for change – change which is slow in coming. There are no frills here, no playing around with words, no fancy theological speculations. Fr Paddy calls a spade a spade as he might say himself, as he engages with the rawness of everyday life. This he infuses with a sense of hope and encouragement based on his own deep faith in the God who "so loved the world" – the God who is present in and through it all. He deserves support.
September/October 2018
If you want to buy your own copy of All Will Be Well you can click here.