Time has flown by these past few weeks; we went from gearing up for the World Meeting of Families Exhibition at the Royal Dublin Society, carefully selecting which books to bring and how to best set up our stand, to attending the event itself, and now we're finally back in the office catching our breath. Having a stand at the WMOF Exhibition was an honour and a privilege; we met so many dedicated readers, interacted with new customers from places as far-flung as Kenya, Singapore, and the United States, and were visited by illustrious authors Fr Joe McDonald, Fr Bryan Shortall, Michael Kelly and Fr Brian D'Arcy, all of whom were kind enough to sign copies of their books for customers to buy.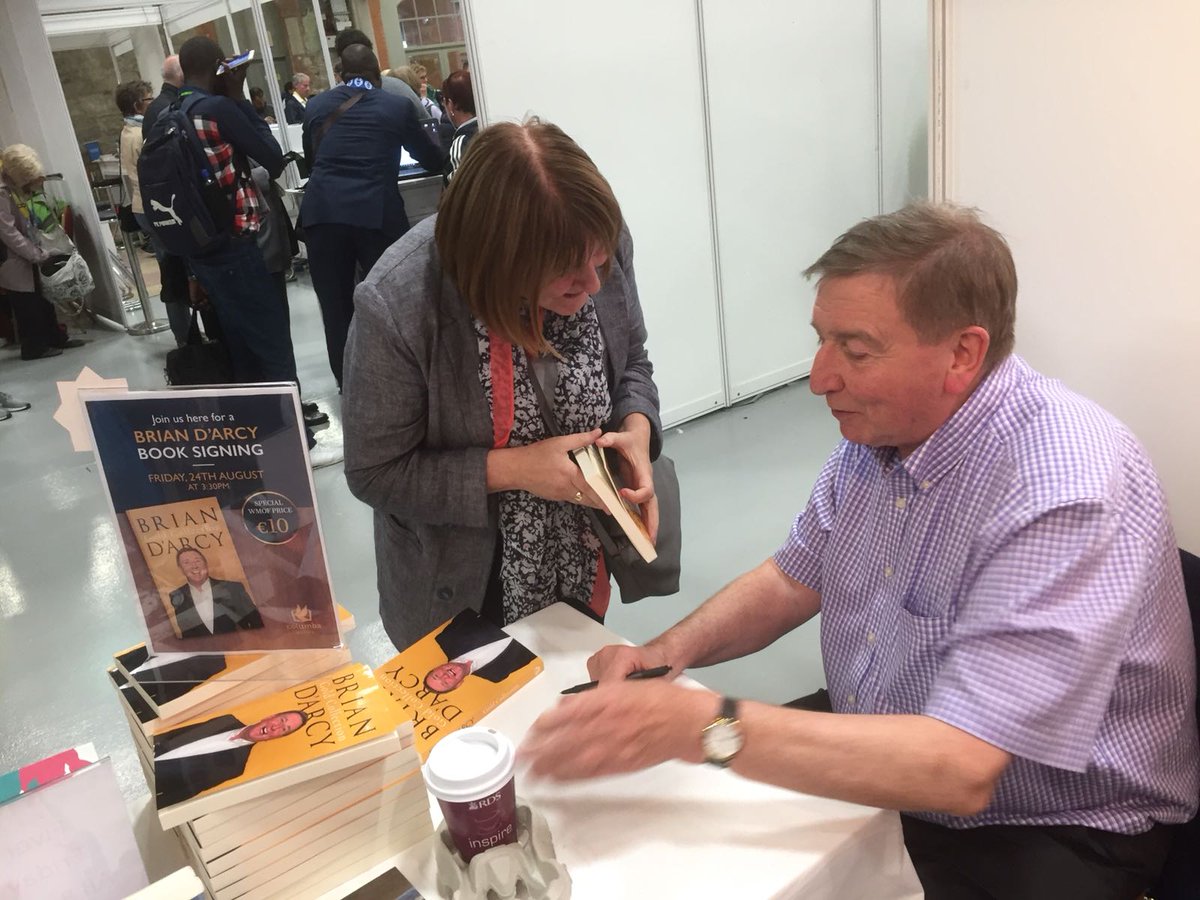 Fr Brian D'Arcy even took time out of his incredibly busy schedule to do a dedicated book signing for readers at the Exhibition, and many came by to get their copies of Gold Collection signed and talk with Fr Brian about how much they've enjoyed his writing over the years.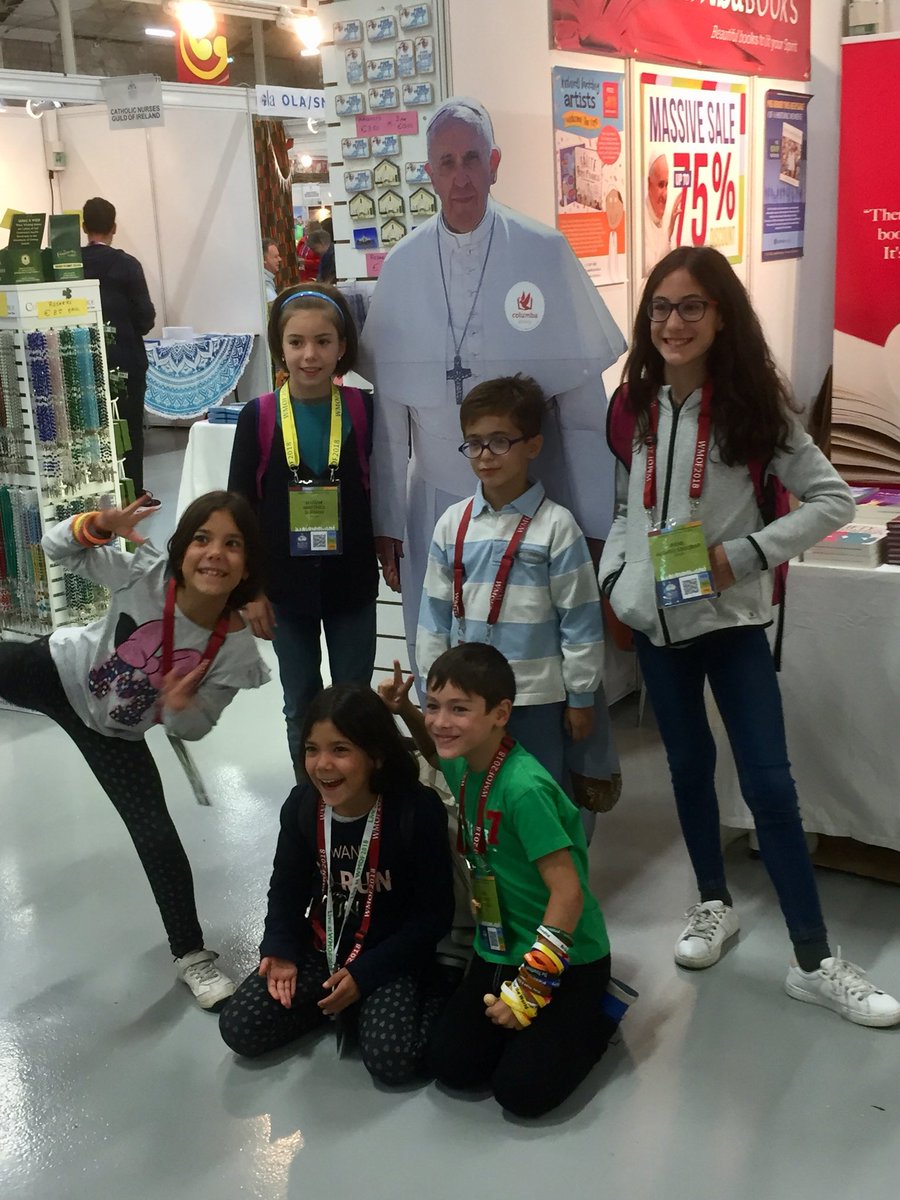 Newstalk and TF1, a French TV channel, interviewed our Columba employees at the conference, and we were graced with visits from the Bishop of Cloyne William Cream, Bishop of Derry Donal McKeown and Bishop of KandLe Denis Nulty.
Our stand featured a life-size cutout of Pope Francis, which proved to be our most popular attraction, second only to our beautiful books. Countless event attendees took pictures with the cutout throughout the week, with a few even thinking it was the Pope himself!
Featured at our stand was our newest book, 5 Years to Save the Irish Church, which includes the speeches given at our conference at the Gresham Hotel in May, '5 Years to Save the Irish Church'. The book includes speeches from Sr Stan, Fr Brian D'Arcy, Fr Joe McDonald, and other religious commentators offering suggestions for how to change the Irish Church to keep it alive and thriving. The book will be officially out in September, and a release date will be announced shortly.
Now that we're back in the office, we're working on the commemorative book honouring the Pope's visit to Ireland for the World Meeting of Families: Pope Francis in Ireland. Full of beautiful photographs of the Pope's visit, details of diocesan preparations leading up to World Meeting of Families, and a biography of the Pope himself, this is the perfect keepsake to remind readers in years to come of the excitement that swept over Ireland leading up to and during the Pope's visit. The book is available for pre-order now, so head over to our website and order it today.
Follow us on Twitter, Facebook and Instagram to stay up-to-date on our latest releases, events, and more!