With Ireland soon welcoming Pope Francis to our friendly island nation this August, what does it mean to be a welcoming parish? Donal Harrington, the author of Tomorrow's Parish: a vision and a path, writes of how the Catholic Church faces the challenges of a drastically changing society and how the Church's mindset can be the key to a thriving future.
Below is an edited excerpt from Harrington's book. In his eleventh chapter, he writes about the defining factors in what a welcoming parish is, the challenges of a welcoming nature, and what makes the Church "home".
***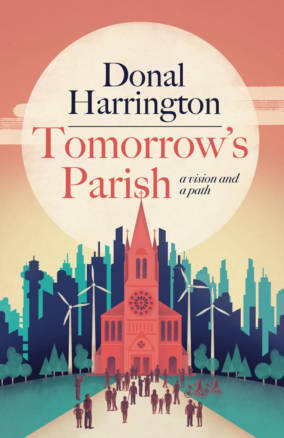 "Welcome is the heart of God…….Welcome is to be the very heartbeat of the faith community. In this spirit, one parish used the following prayer as a kind of mission statement. 'God's heart is a welcoming heart, reaching out in Jesus to embrace all. Our parish dream is that all would feel welcomed and called to welcome.'
"It is important to stress that welcome is itself the Gospel. It is not a means to an end. It is not that we are welcoming in order that people will then be open to hearing the Gospel. Welcome in tomorrow's parish is itself the evangelisation, just as care is. People found God in the welcome of Jesus, and it is no different today. In our welcome, people 'hear' the Good news of God's welcoming heart," (pages 136 – 137).
"Welcome means seeing church as home…….Home is a place of hospitality. The emphasis is on inclusiveness. It is on ensuring that all feel welcome as they are, whatever their situation. The parable of the prodigal son resonates strongly with this picture of parish as home. usually, and rightly, the story is presented as an image for God's mercy, a mercy which precedes and embraces our repentance. But it can also be interpreted as an image for the church, a church of welcome and hospitality."
***
To get more insight on Donal Harrington's views on the Church's future, you can buy a copy of his book Tomorrow's Parish: a vision and a path from our catalogue.