First Chapter
ANNE CUNNINGHAM
September 2021
John Cassian might sound like the name of a Tipperary full-forward, but he was in fact of Romanian birth, an educated man, probably of blue blood, and he dies in Marseilles. He was a priest in the early Christian church (4th and 5th century), travelled to the Middle East and recorded Q and A sessions with revered holy men among the Desert Fathers (Christian monks who lived in harsh conditions in Egypt). These Q and A sessions are known as The Conferences and were to become the blueprint for monastic settlement living for many centuries to come, influencing virtually everyone from St Patrick to St Ignatius of Loyola.
The monks on the Skelligs were familiar with The Conferences, and MacMahon includes some fascinating facts on what's known about the Skelligs monastic settlement in this book. He also includes commentary on some difficult texts within the 24 Conferences, bookending them with an introduction and final chapter.
It's an engrossing read and made this reader wonder why our quests for enlightenment have to be so martialled and monitored. This is a welcome book for the open-minded and a perfect antidote to the recent renaming of Skellig Michael as the Star Wars Island…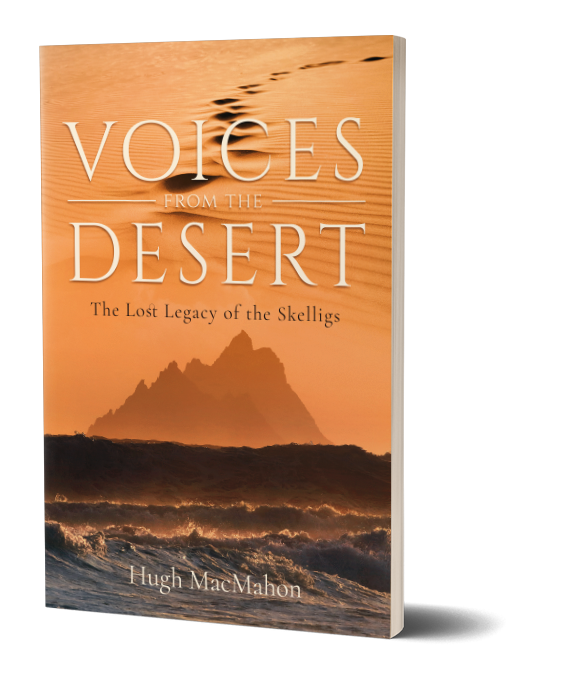 VOICES FROM THE DESERT – THE LOST LEGACY OF THE SKELLIGS BY HUGH MACMAHON IS AVAILABLE HERE.