The Feast Day of the Irish Martyrs is on Monday, June 20th and this may not be widely known, but the impact of these steadfast bulwarks of faith still resonates heavily with our Catholic conscience.
In her latest book The 17 Irish Martyrs, former President Mary McAleese evocatively uncovers the unique stories of the 17 Irish martyrs beatified by Pope John Paul II in 1992 for their unwavering faith.
With estimates revealing that over 460 individuals were martyred for their convictions on the island, Dr McAleese seeks to answer what made these 17 individuals stand apart from the rest of the persecuted.
Over the years, an estimated 80 researchers have worked on material involving the lives of the reputed martyrs of the 16th and 17th centuries. In 1936, Roman adviser Fr Antonelli suggested that they direct their attention to the strongest and best documented candidates.
In 1975, Dr Dermot Ryan, the serving Archbishop of Dublin at the time, brought the work under the control of a special Diocesan Commission composed of a group of dedicated historical scholars. After years of work in the archives, evidence emerged in favour of the 17 Irish people that went on to be beatified by Pope John Paul II. Their stories, as told by Dr McAleese in her new book, are based on the extensive reports of the Diocesan Commission and are presented in an engaging style with a historical flair that makes for an immersive read.
As Dr McAleese reveals, each of the martyrs had distinctive personalities, battling their own particular circumstances and coming out stronger with their faith. Of these, two were bishops, one an archbishop, a number of men from religious orders, mainly priests, and six lay people.
The lay persons included four from Wexford – a baker, Matthew Lambert, and three seamen, Patrick Cavanagh, Edward Cheevers and Richard Meyler. Steadfast in their conviction, they were hanged, drawn and quartered.
The remaining lay victims died in prison for their religious beliefs, refusing all inducements to accept the Queen as the head of the Church. They were from Dublin: Francis Taylor, a prominent citizen and former mayor, and Margaret Ball, also an upstanding citizen who had two sons who went on to become lord mayors of the city.
The relevance of the topic may seem remote to many in present-day Ireland, but it continues to resonate with those around the world who are still being persecuted for their religious beliefs, most notably in the Middle East and Africa.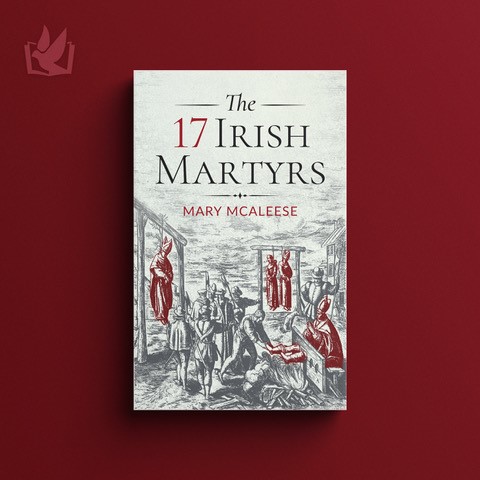 Mary McAleese will appear at the John Hand Room, All Hallows College, Dublin for an evening of discussion to celebrate the feast day of the Irish Catholic Martyrs on June 20 at 7pm. Admission is free and refreshments will be held afterwards. RSVP to dtallon@allhallows.ie or call 01-7008178 for more information.