Award-winning writer and broadcaster Editor of The Irish Catholic newspaper, Michael Kelly recently launched his new book, An Irish Pilgrimage Guide to the Holy Land in Dublin's Newman University Church at St Stephen's Green last Wednesday.
Michael Kelly has led more than a dozen pilgrimages to the Holy Land. In his unique guidebook, he takes readers to the sites associated with the earthly life of Christ from Bethlehem to Nazareth and the Sea of Galilee to Jerusalem.
The launch was attended by some well-known Irish figures, including Senator Ronán Mullen, Irish journalist, broadcaster and playwright Mary Kenny, Philip Gonzalez Professor of Theology in St. Patrick's College, Maynooth and Professor of Psychiatry in University College Dublin, Patricia Casey.
Mr Kelly was also supported by members of his family and many of his The Irish Catholic colleagues including Deputy Editor Chai Brady, journalist Ruadhán Jones, co-editor of The Synodal Times Brandon Scott and editor of The Irish Spirit Magazine Mahak Verma.
Hosted by the Notre Dame Centre for Faith and Reason, which is based at the historic church, the launch explored themes connected with the book.
Speaking at the launch Fr Gary Chamberland CSC, Director of the centre, praised the book and described how whether one was contemplating a pilgrimage or not, it made the Gospel scenes and the places associated with the life of Christ come alive.
In his remarks, Mr Kelly – who has led many pilgrimages to the Holy Land – praised both Aid to the Church in Need Ireland for helping him focus on the struggling Christians in the Middle East and Niall and Fergus Glynn of Marian Pilgrimages for their help in preparing the text.
Whether you are planning a trip to walk in the footsteps of Jesus, or simply want to deepen your understanding of faith this guide is indispensable. Along with enhancing readers' appreciation for the Holy Land, the Gospel will come alive with vivid descriptions of the famous sites. As well as locations, there are chapters dedicated to the culture, food, wine and people that make up the fascinating mix that is the Holy Land today some 2,000 years after Christ walked the land.
The detailed maps will appeal to travellers to the region and also serve as an enchanting insight for armchair pilgrims with an interest in the area.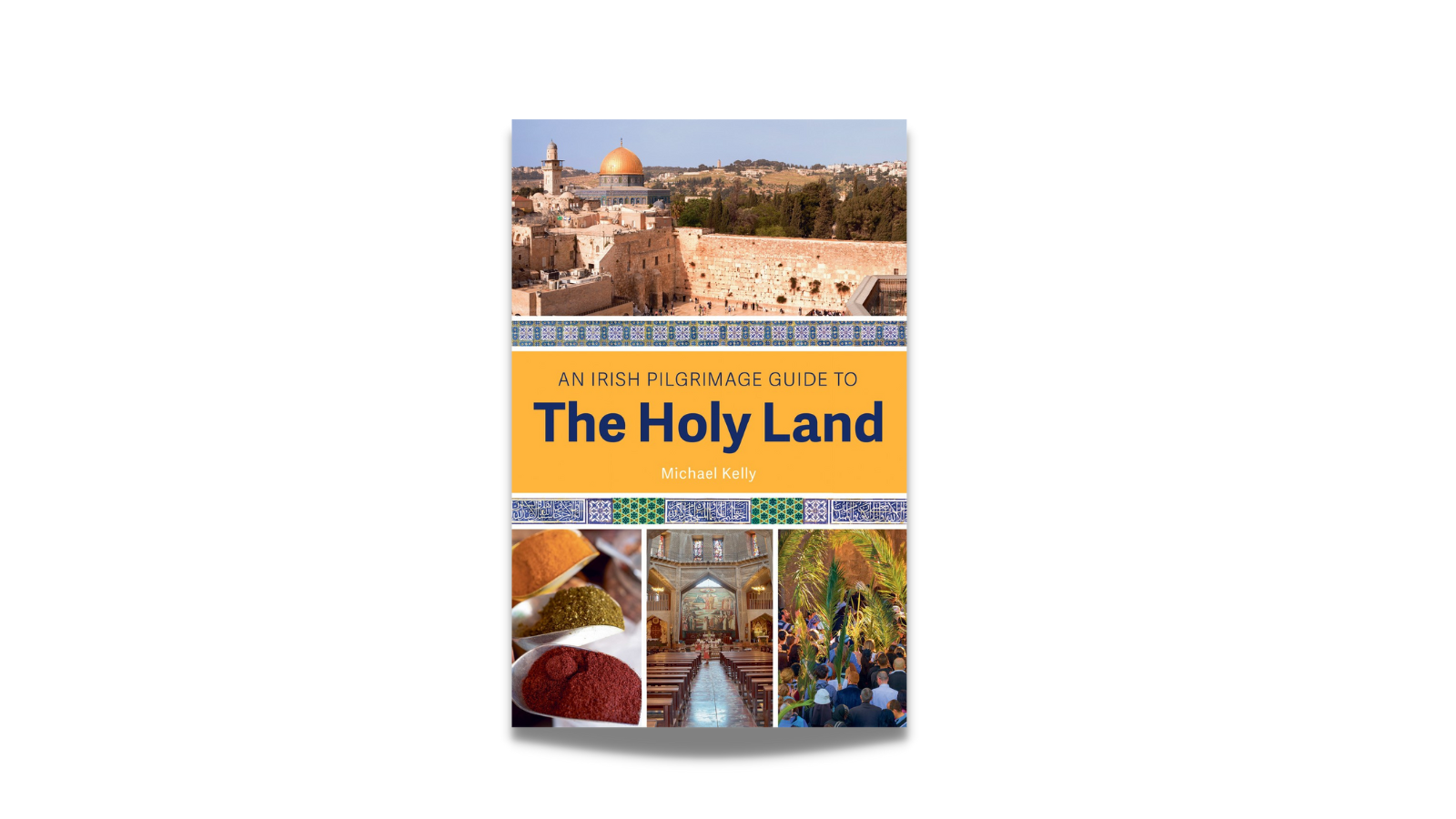 An Irish Pilgrimage Guide to the Holy Land is available for purchase here.