In honour of International Women's Day we will be highlighting some of the fantastic female authors who have worked with us to produce some best-selling and influential books. These women are constantly pushing the boundaries to obtain a fairer world for all whilst keeping their faith at the forefront of their work.
Women's Day began in America to highlight the importance of women's suffrage and today it has grown to celebrate the achievements of women all over the world. Women have made and are making great strides in the pursuit of equality. Today, the world will take a moment to tip their hats to their accomplishments and so will we. These women do fantastic work to help people connect with their beliefs, they teach us about religious history, pilgrimage and aid us in achieving peace in our often very stressful and busy lives. From former presidents to nuns and photographers learn more about the background of these great women and some of their best books.
Mary McAleese
Mary McAleese needs no introduction but for those unfamiliar with her, she was born in Belfast, Northern Ireland in 1951. In 1975, she became the Professor of Law at Trinity College Dublin, and in 1987 she was appointed Director of the Institute of Professional Legal Studies at Queen's University Belfast. She was elected President of Ireland in 1997, making her the first woman in the world to succeed another woman as president. After stepping down as President in 2011, she earned a Licentiate and PhD in Canon Law from the Pontifical Gregorian University in Rome.
Her upcoming book, The 17 Irish Martyrs seeks to the answer to why only 17 Irish individuals in a time of heavy religious persecution were beatified, when so many others perished.
Louise Nugent
Dr Louise Nugent is an archaeologist from County Tipperary, and a graduate of UCC and UCD. Her PhD thesis concerned pilgrimage in medieval Ireland; she continues to research Irish pilgrimage sites and practices and has written, published and lectured widely on the topic.
In addition, she has documented many contemporary patterns and pilgrimages and she authors and curates the popular blog Pilgrimage in Medieval Ireland.

Sister Stan
Sister Stanislaus Kennedy is a member of the congregation of the Religious Sisters of Charity, and a well-known social campaigner and bestselling author. She founded a number of voluntary organisations such as Focus Ireland, The Immigrant Council of Ireland and Young Social Innovators. She also founded The Sanctuary in 1998, to provide a reflective space for people in the midst of our frantic busy, world.
Sister Stan has published The Sacred Life of Everything, Awakening Inner Peace: A Little Book of Hours and her latest book, Finding Peace with Columba Books.

Mary Kenny
Mary Kenny is an Irish journalist, broadcaster and playwright. A founding member of the Irish Women's Liberation Movement, she was one of the country's first and foremost feminists and has been described as "the grand dame of Irish journalism". Kenny has written for numerous broadsheet publications including the Irish Independent, The Times, The Guardian and The Irish Catholic. She has written books on feminism, Catholicism in Ireland and a personal biography of William Joyce. She has previously published A Day at a Time with Columba Books.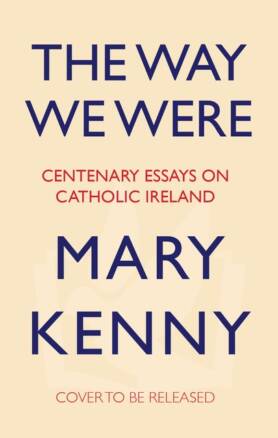 Valerie O'Sullivan
Valerie O'Sullivan is an award-winning photographer and Media Content Provider from Killarney, Co. Kerry. Using photography, video, drone and print content, she covers a wide range of events from public relations, press, tourism, and the Outdoor Sector. Valerie is the author of six published works, The MacGillicuddy Reeks, Ireland's Atlantic Shore, I am of Kerry, Inner Thoughts: Reflections of Contemporary Irish Women and Sacred Moments: A Photographic Journey.
Valerie O'Sullivan's photographic work has been featured in Glencairn Abbey: A Year in the Life by Columba Books.
Glencairn Abbey: A Year in the Life on sale for €6.99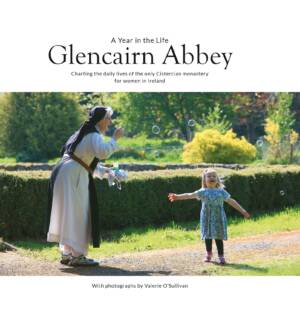 Find more great books by these fantastic women here.