Fr Chris Thomas, Director, The Irenaeus Project, Liverpool Archdiocese reviews Horizons of Hope: Unpublished Fragments of Love by Daniel O'Leary for Columba Books
I used to meet Daniel O'Leary occasionally on a local street in Crosby which is filled with cafés and independent shops. Sometimes we would go for a coffee and have a chat. Other times we would just stand talking about life and God and faith for so long that we could have had two or three coffees! I never left those encounters without being filled with hope for the future in a world that is rich in the presence of the God if we only care to see.
Horizons of Hope is a gift from Daniel to all who have been inspired by him down the years and to those who haven't met him. It is filled with memorable thoughts and invites the reader into an encounter with Christ who is everywhere and in everything. It opens up the love story between God and the creation which throbs and pulsates with the presence of God. As ever with Daniel he challenges us to stretch our imaginations, to think in ways we might never have thought before and as he himself says, 'we pause, we breathe, we wait' for the conversation with our inner being to take place and the encounter that opens us up to journey.
Daniel draws inspiration from some of our most challenging and wonderful theologians – Popes John Paul, Benedict and Francis, Guy Consolmagno, Ronald Rolheiser, John O'Donohue, Bede Griffiths and many others – to help him weave his reflections which lead us ever more deeply into love and broadens our horizons.
This is a beautiful book. The language, illustrations, and quotations from poets and saints make it a thing of beauty but more than that, is the insight of the intimate connection between ourselves and that which is numinous. Daniel writes 'Growing into the spiritual self is like learning to fly without visually obvious wings. One day, we realise there is no ground beneath us only sky above us into which it becomes possible to infinitely soar.' How beautiful! There are many such memorable sentences in this book that make the spirit soar and leave you gasping and stretching to experience what sometimes just eludes you, the presence of love, of God.
So, Daniel's final gift is a delight. It is indeed a gift that fills the reader with hope. If a book can be both mystical and real, this is it. I would encourage anyone on a spiritual journey to read Daniel's rich wisdom and wonderful insights into the mystery in which we live and move and have our being.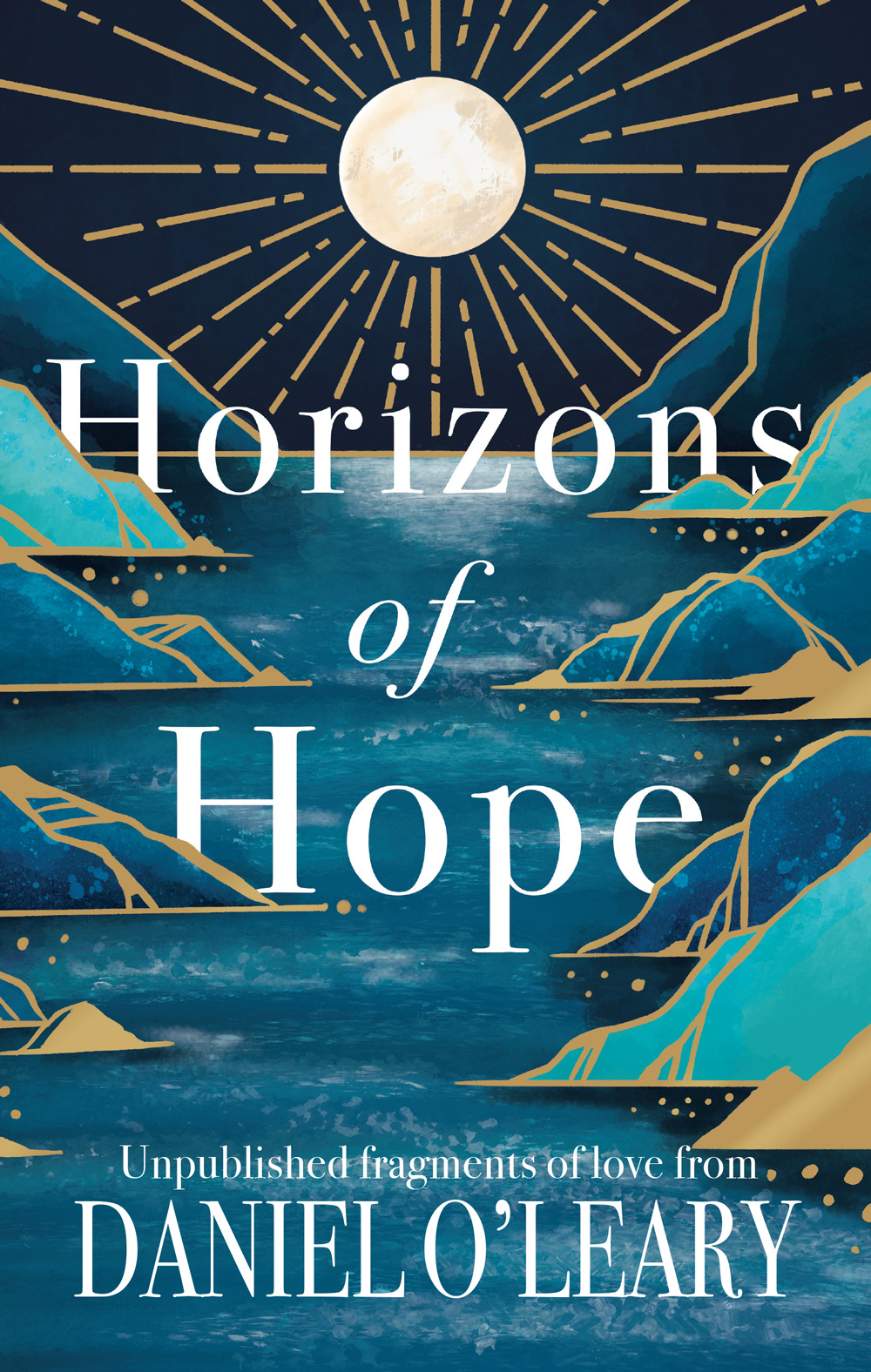 Horizons of Hope: Unpublished Fragments of Love by Daniel O'Leary is available here.