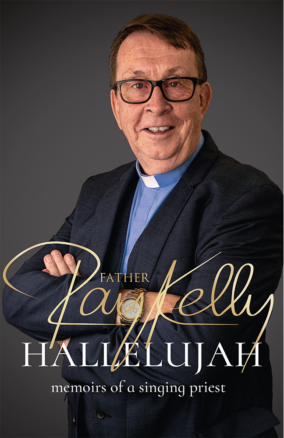 Synopsis: Father Ray Kelly, popularly known as "the singing priest", became a worldwide internet sensation when a video of him singing Leonard Cohen's "Hallelujah" at a wedding in 2014 went viral. The emotional video and his wonderful voice captured hearts globally and garnered him millions of views.
In 2018, he auditioned for Britain's Got Talent, singing "Everybody Hurts" by R.E.M., where he made it to the semi-finals of the show, demonstrating his astonishing ability to connect with people through his singing.
"Hallelujah: Memoirs of a Singing Priest" is his personal story, describing his fascinating journey from parish priest to fame, and following his experience of sharing his exceptional talent with the world. Filled with stories of how music has always been a huge part of his world, from singing with his family as a child, to performing "Danny Boy" for Pope John Paul II in the Vatican and forming a boy band in seminary school.
Charting his childhood in Tyrrellspass, Ireland, his call to the seminary, and his subsequent work as a priest, "Hallelujah: Memoirs of a Singing Priest" culminates in Father Kelly being catapulted into the limelight because of his extraordinary talent, and combining his passion for singing with his dedicated work as a priest.
Critique: A deftly written and inherently fascinating story, "Hallelujah: Memoirs of a Singing Priest" is a remarkable and highly recommended addition to community and academic library contemporary biography collections, and will be of special interest to all members of the Catholic community.
James A. Cox, Editor-in-chief
The Christian Studies Shelf, Midwest Book Review