World Cancer Day is a day for raising awareness of cancer and to encourage its prevention, detection and treatment. This year, for World Cancer Day, the Irish Cancer Society is putting their focus on physical activities – both on the benefits of physical activity to reduce the risk of getting cancer, and on the ways exercise can enhance life living with and beyond cancer. Lack of exercise is quickly becoming the second biggest cause of cancer, and this year the Irish Cancer Society is hoping to bring this to public attention. Physical activities are also hugely beneficial in improving quality of life after cancer recovery.
This World Cancer Day we are sharing words of comfort and hope from our books on the journey through cancer.
Cancer: A Circle of Seasons was inspired by Anne Alcock's own experience with cancer, and how she used journalling and prayer to help her through the cancer diagnosis and treatment. She shares her own prayers, as well as quotes from the bible that aided in her journey and journal prompts to help direct readers in their reflections. The reader is encouraged to use the writing prompts to explore their thoughts and feelings, to look at things from other angles and gently come to terms with the struggles they are facing. Flipping through this book, readers are reminded that no matter what changes and challenges life throws their way, it is possible to overcome them with faith and reflection. All royalties from the sale of this book are divided between Irish Cancer Society and Kerry Cancer Bus. Below is one of Anne's prayers.
Lord,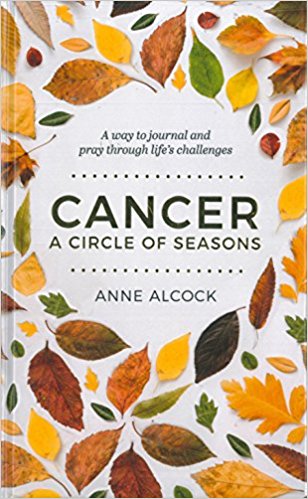 I reach out and take your Hand
to guide me through
a place I have never been before.
It isn't uncharted territory, and
I expect to meet others on the way.
But each of us has their own path,
and I am setting off on mine
with curiosity, optimism, and openness.
Following the Pink Ribbon Path is an updated version of Mary Redmond Ussher's original book stemming from her journey with breast cancer. This version is published in her memory following her death in 2015, with additional new testimonies from many of the people whose lives she touched and inspired, including broadcaster Miriam O'Callaghan and former president Mary McAleese. The Pink Ribbon Path is an invitation to those living with illness to discover daily joy and meaning that goes beyond the limitations of the body. Mary's prayers, reflections and poems remind us that "we can be ill, yet whole". All royalties from this book go to the Irish Hospice Foundation. Below is one of the beautiful reflections on The Pink Ribbon Path.
The Pink Ribbon Path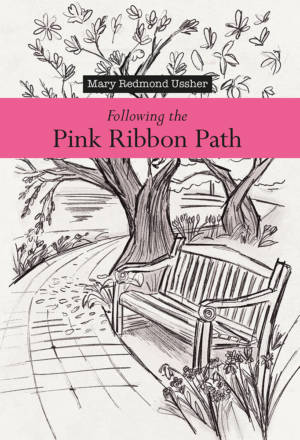 Is the path of the heart
Where the cry of the heart
Is heard
I will stay on this path
Walk straight in its curves
I will not be afraid
I will not be perturbed
The Pink Ribbon Path
Is the path of the heart
Where the ear of the heart
Hears You.